Etchmiadzin & Mount Ararat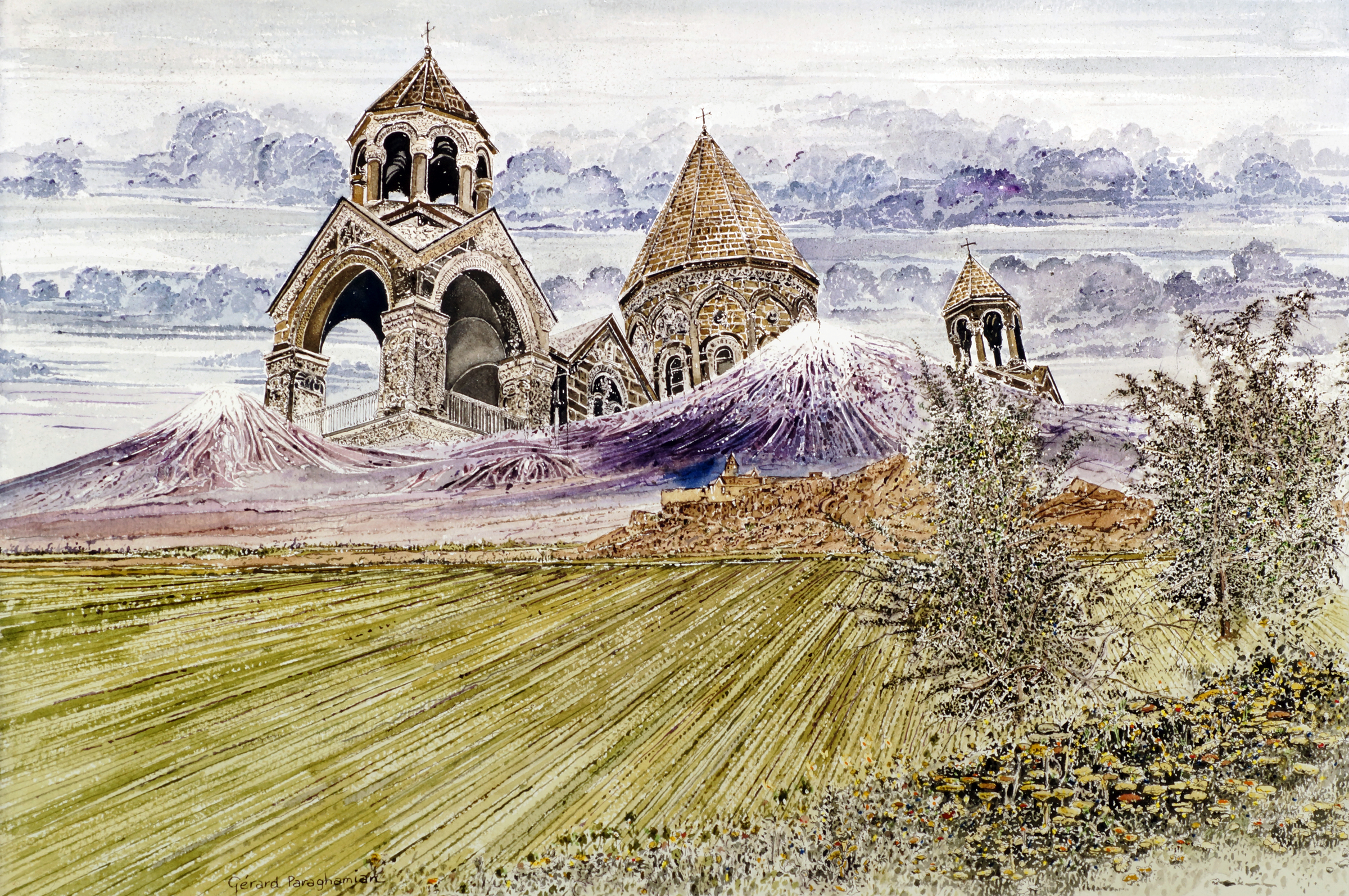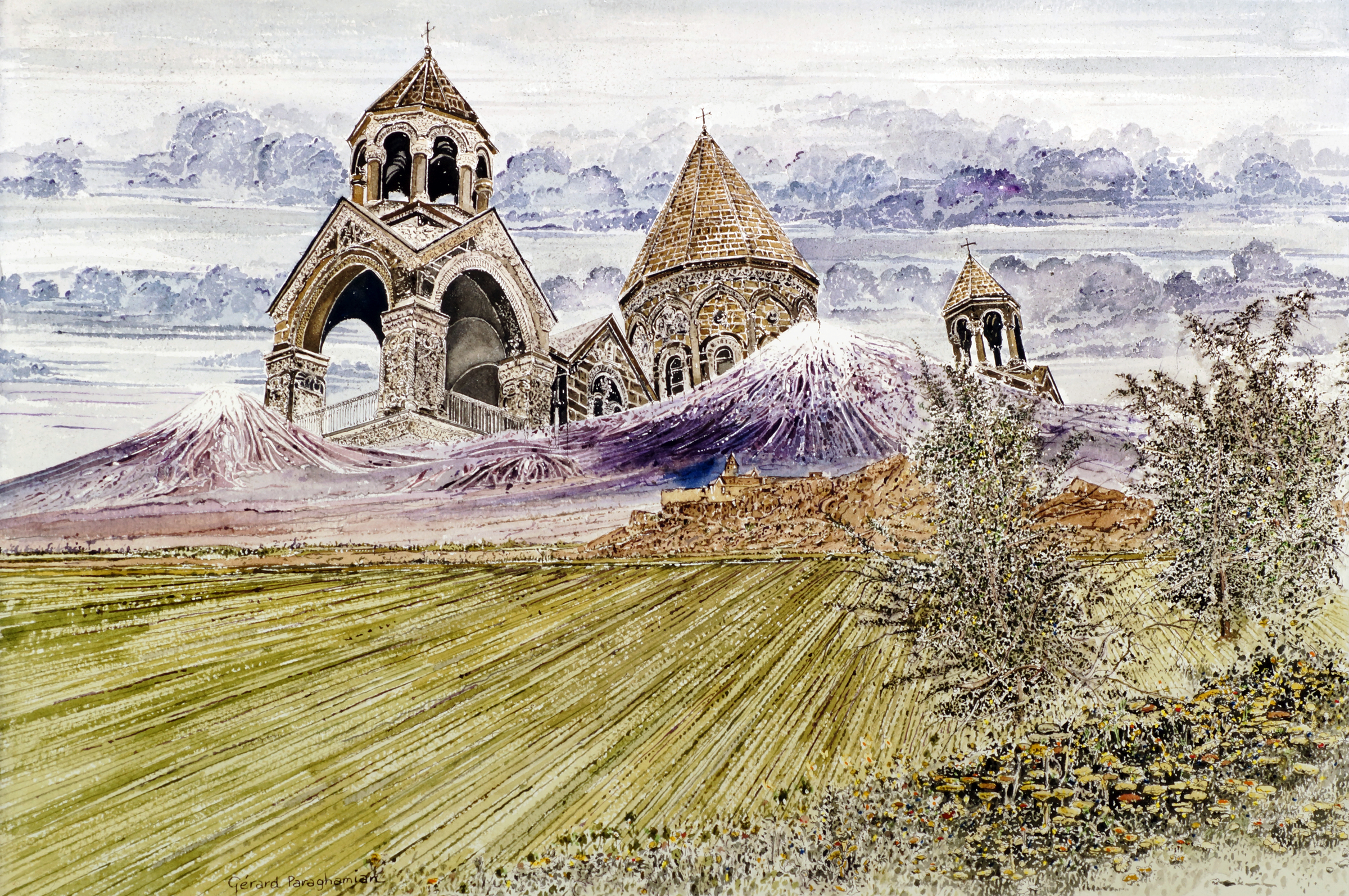 Etchmiadzin & Mount Ararat
Two of Armenia's most recognized landmarks in one piece.
The Etchmiadzin Cathedral was built in the 4th Century as a proclamation of a Christian nation. A prominent European landmark, it was listed as a World Heritage Site by UNESCO in 2000.
Mount Ararat is undoubtedly the country's most iconic landmark. Although now 30km inside the Turkish border (due to the Ottoman invasion of 1915), Ararat is treasured deeply by Armenians worldwide as an overlooking neighbour who knows where she truly belongs.
Click on the image to see its full size.
High quality print. Comes framed with your order.